What are Aluminium Plantation Shutters?
As the name might suggest Aluminium Plantation shutters are a type of plantation shutters that consists of horizontal aluminium blades. Powder coated aluminium shutters have a more durable and versatile finish, that make the shutter more water resistant, and more durable against corrosion, impact and scratches. You can operate the blades by simply adjusting the angle of the blades, which means you have full control over the amount of light that is let in, and even control the direction at which the light shines at.
Shutters normally come in three different designs, hinged, bi-fold and sliding configurations. The hinged style is most suitable for small to medium sized windows around your house, and usually consists of more than one shutter panel. The sliding designs is more suitable for wide openings, and completes the aesthetic of the rest of your house with sliding doors or windows. Finally, the bi-fold design offers a space and creates a modern look to your house with cool breeze flowing in and out of the house.
Benefits on Aluminium Plantation Shutters:
Durability:
Aluminium is a very strong material that can withstand severe weather conditions that we observe in Australia. Aluminium is also light weight that makes installation is an easier task, and due to its inherent nature of durability it won't warp, bend, crack or peel. Due to these features, its a preferred choice for outdoor shutters by many home owners with large backyards, and a love for spending their time outside. Outdoor aluminium plantation shutters are a strong recommendation by a lot of home owners when it comes to outdoor window treatments, but that can quickly change depending on the weather conditions. For milder weather, outdoor blinds maybe equally appropriate and maybe more suitable to your home aesthetic.
Easy to Clean:
Cleaning your outdoor shutters shouldn't be complicated at all. For aluminium shutters all you need is a wet cloth wipe over the blades every now and then, to clean the dust that has settled over it. This may require less effort to clean compared to a fabric or drape, which tells us in great confidence on aluminium shutters as the best outdoor window treatment solution.
Energy Efficient:
Modern shutters do more than just improve the look of your house. During, winter they can create an additional layer of insulation that keeps the house warm and cozy. During hot summers, it allows air to flow through the house while maintaining your privacy. With dual functionality that serves your home during all seasons of the year, high quality aluminium bring more to the table than traditional solutions.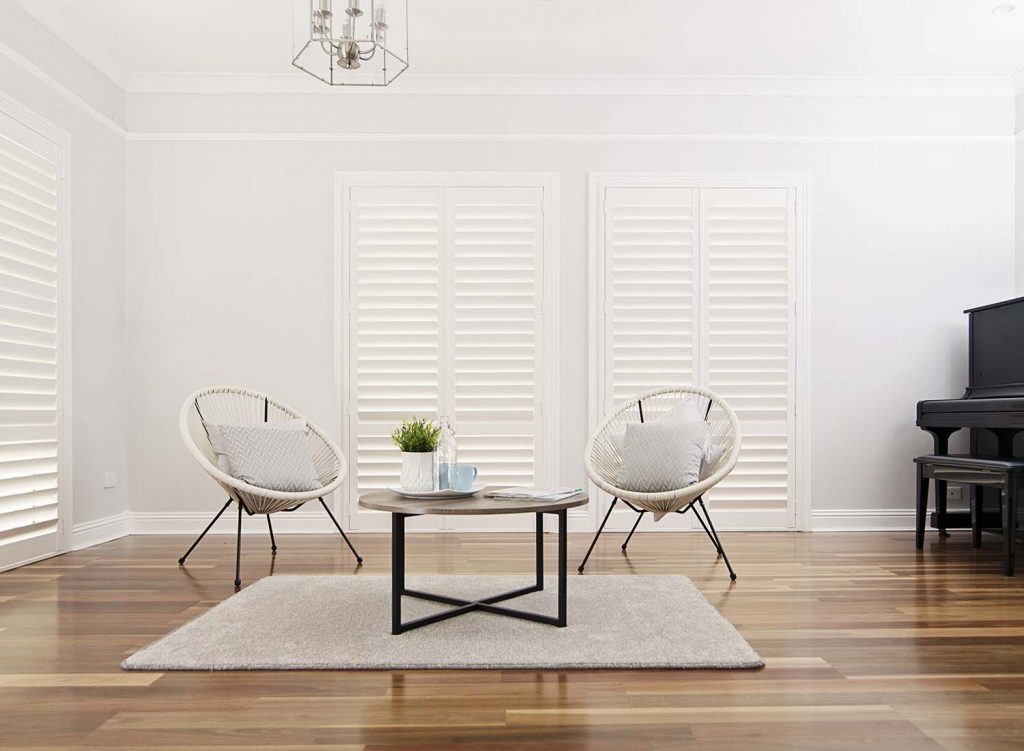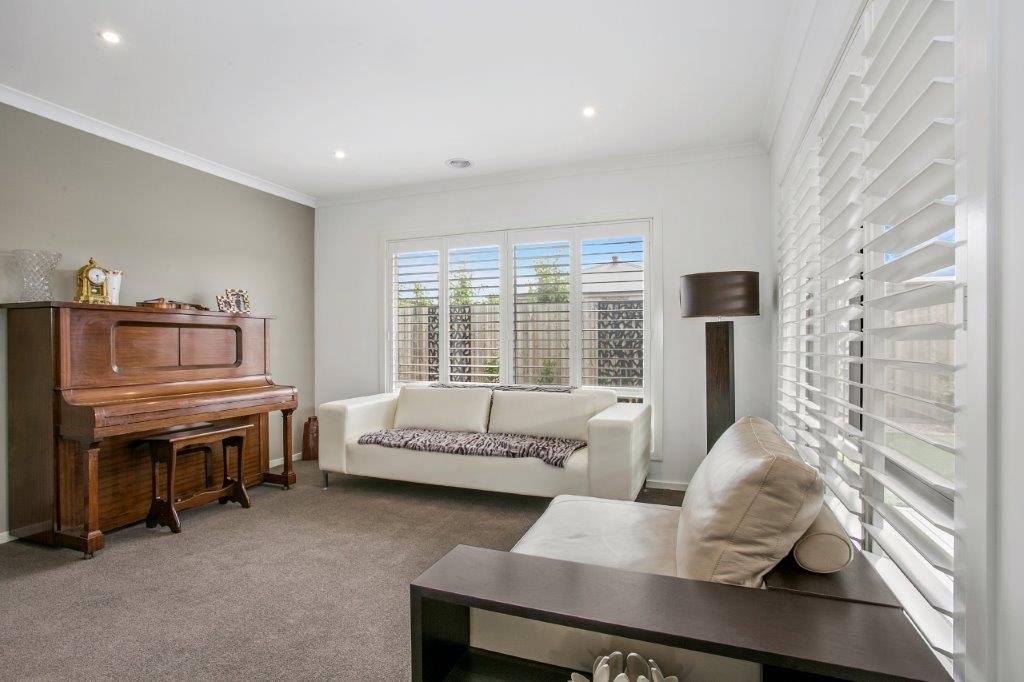 Light and Temp control:
With manual control over the angle of the bladed, they can be opened either upward or downward, which is great for controlling the amount of light and heat. Due to its inherent properties, aluminium components have an air pocket that keep your home's warmth in and any unwanted heat out.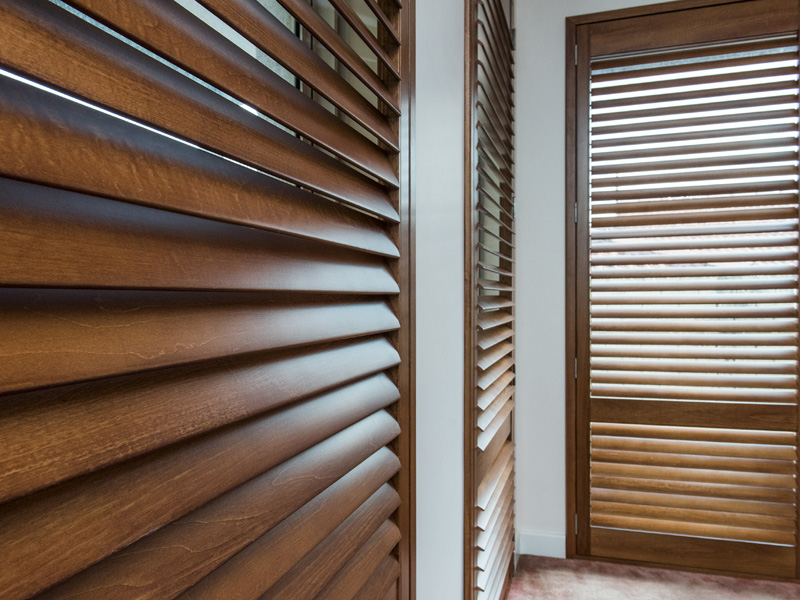 Can Plantation Shutters Make Rooms Look Bigger?
For houses that have a shorter ceiling height or for those who live in a smaller cosy home, adding a plantation shutters as your window treatment into your home design can be quick and easy way to change feel and look of the place. We have come to see that rooms with more natural light and airflow appear much larger and more inviting. Rooms with such qualities are more comfortable to be in, as they provide a better state of mind and encourage relaxation, regardless you are at work or at home. 
These shutters maximise the amount of natural light and airflow that comes into your home, leaving you more relaxed. For areas like Sutherland Shire, Palm Spring, and Caringbah you can make the best of your homes and enjoy the calm and relaxing environment these shutters bring.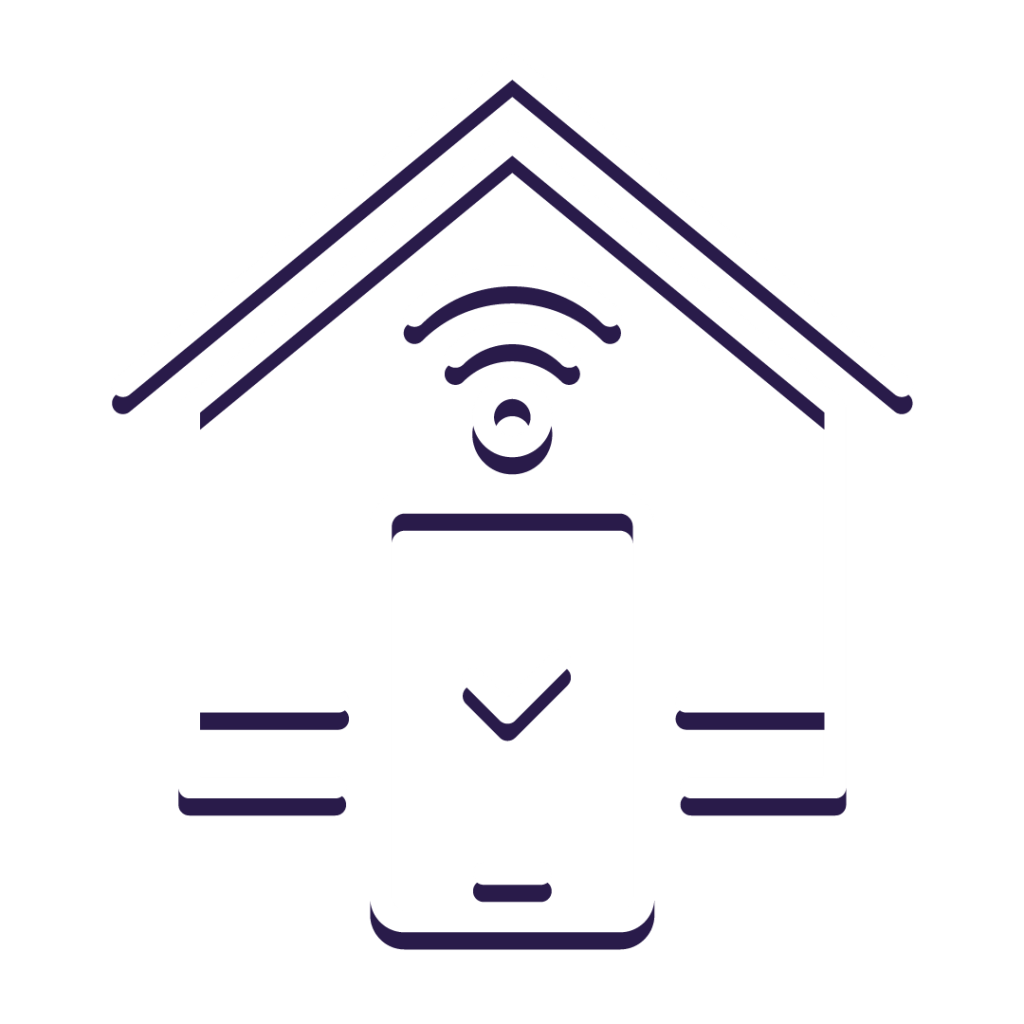 AUTOMATION AND CONTROL OPTIONS
With Harvey's motorization choices for your blinds, you may enjoy increased convenience and elegance in your home or business. For your blinds, there are a variety of motorization possibilities. Motorization makes operating your blinds easy, eliminating any cords or chains. Have complete control of the light in a room with the touch of a button. Motorization is ideal for large or hand-to-reach windows.  
We Are Open For Opportunities!
We are proud to partner with Australia leading developers, architects, designers and builders.
Learn about our tailored services.